At the Van Swinderen Huys it is possible to have a served dinner or a buffet. Of course, every dinner is different and we would love to create a unique dinner for you and your guests. 
We will take into account your special diets and allergy requests. Below you will find our buffets, which can be expanded with a starter and/or dessert.
Please contact us at info@vanswinderenhuys.nl to discuss the possibilities for your event.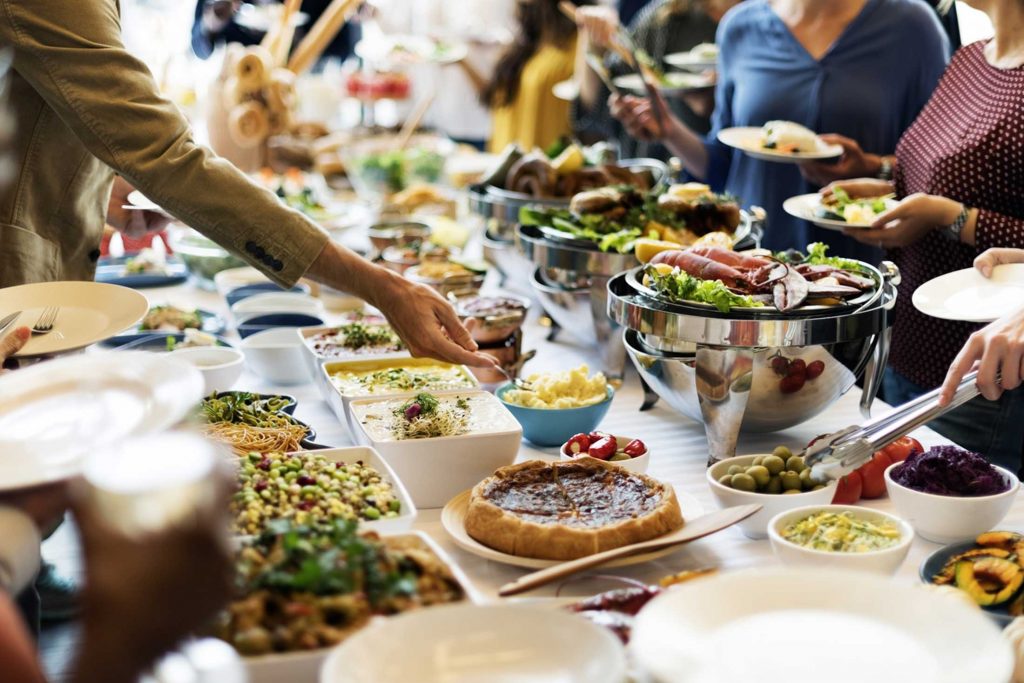 Stampot buffet (from 15 people)

Kale
Stew
Sauerkraut
Smoked sausage and bacon (vegetarian possible)
Pickles, silver onions and mustard

Oriental spiced couscous with vegetables and raisins
Warm Quiche (vegetarian)
Soup of the day (vegetarian)
Fresh salad with bread
€ 13,95 per person, up to 40 persons
€ 12,95 per person, starting from 40 persons
Oriental buffet (from 15 people)

Noodles, fried rice & rice with homemade satay sauce
Chicken Satay with Peanut Sauce
Baked banana
Spring rolls (vegetarian possible)
Atjar

Italian buffet (from 15 people)

Spaghetti Bolognaise
Vegetarian Cannelloni
Traditional lasagna with minced meat
Fresh salad with bread
€ 17,95 per person, up to 40 persons
€ 16,95 per person, starting from 40 persons